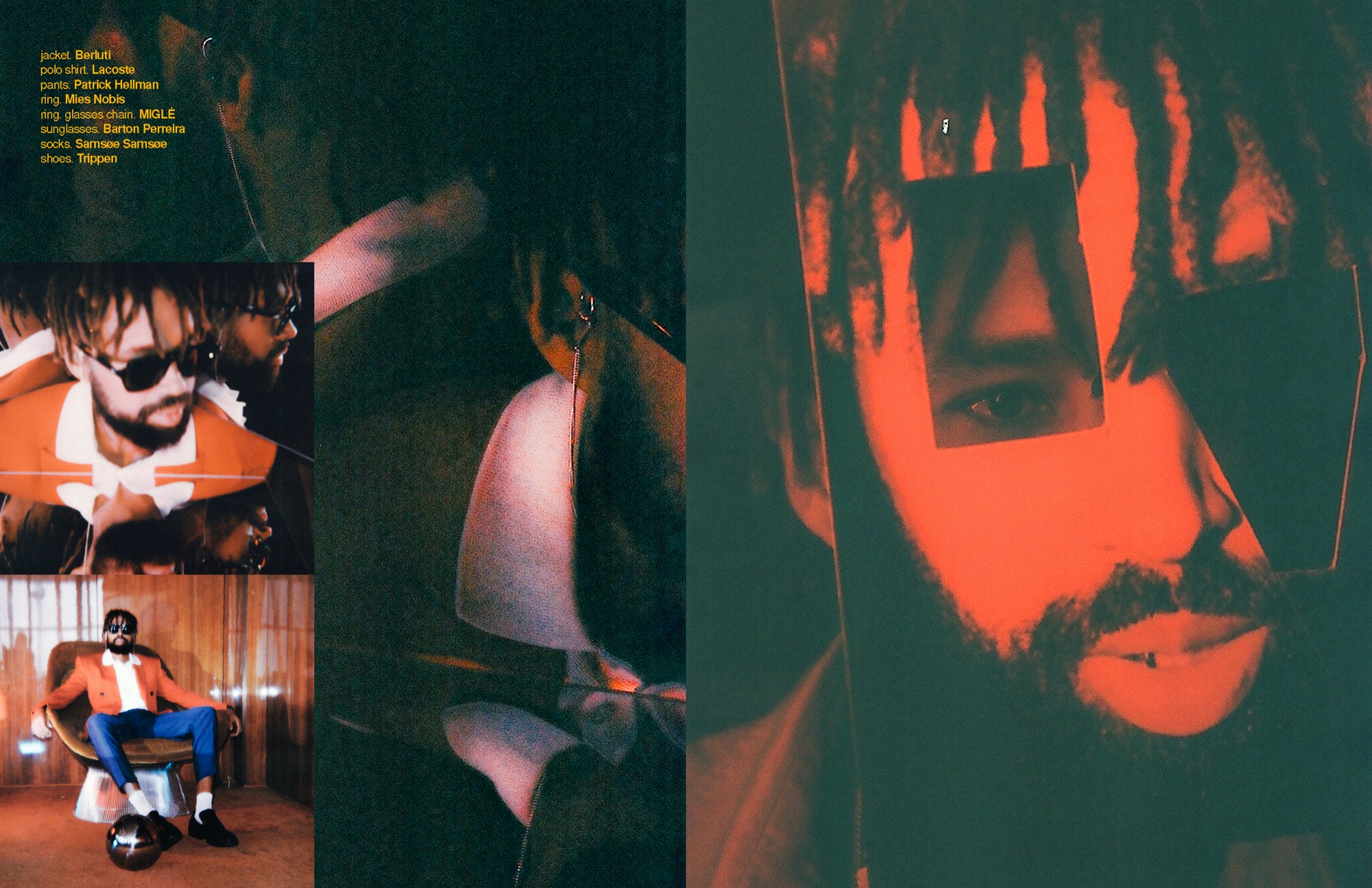 When creating music, compromising is not an option for Berlin singer and rapper
Adesse
. After releasing two acclaimed records — 2016's 'Fechnerstraße' and 2019's 'Berlin Dakar' — something shifted within the artist. Rather than jeopardising the integrity and authenticity behind his music, Adesse chose to step away from his major record label and focus on making the music that he feels is the best representation of who he is as an artist.
This decision has seen the singer reach new heights; in 2020 alone, Adesse has released three singles — 'Kim K,' 'Wenn der Sommer kommt,' and 'Goodbyes,' — all of which show a shift in the artist's discography. By giving himself and his collaborators the space to let the music flow, it sounds as if Adesse threw away all of his inhibitions to make something that is completely himself — music that feels uncompromised and genuine.
Schön! spoke with Adesse about his creative process, what it felt like to step away from his major label and how his roots in Berlin & Africa have influenced his music.
https://schonmagazine.com/interview-adesse/
Adesse KOMFORT

model & singer. Adesse
photography. Arnaud Ele
fashion. Smilla Marcussen
art direction. Laura Knoops
concepts & set design. Omer Polak
set design assistant. Iva Coskun
hair & make up. Claudia Fischer
DOP analog. Sebastian Vellrath
photography assistant. Julia Lee Goodwin
goodboy. Pharo Treetop
production. Raul Stern
Bauhaus Salon Architect & Design. Apameh Bayanian

(Editorial Photography + video, 2020)